The lovely
Kellie
is hosting a blog part for..... people who are feeling uninspired in the ways of blogging, and seeing as I have been feeling as such, have decided to join.
This ought to be jolly!!!!!!!
Gray Days to Glimmering Blog Party
1) What's your favorite thing to do when you've been feeling uninspired?
Oh this and that. Usually it helps to take a walk, read a few brilliant books, or watch a movie. I don't know... I guess watching/reading other people's awesomeness tends to get my creative juices flowing.

2) Tell us about a really great movie/show that you've just discovered.
Hmm, let me think. Rise of the Guardians and The Hobbit were incredible. SO much love, people! But lately we've been re-watching Doctor Who and even more recently, watching Leverage again.
Leverage is freaking awesome. It's kind of like a mashup of Robin Hood and Ocean's Eleven..... It's usually very clean.
But mostly, it's awesome because of this guy: Eliot Spencer. He's a fighter, and a musician, and a cook.... what's not to love?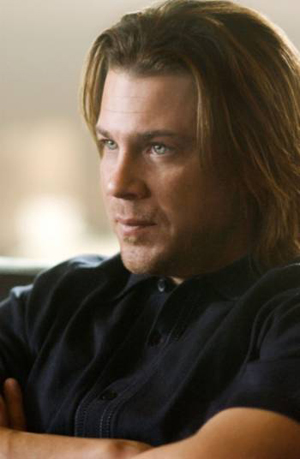 3) What do you like to do to change your mood?
I read and pinterest a lot. *Grins unabashedly.*
4) Your favorite drink is currently...
Oh... you know. COOOFFEEEEEEEEEEEEEEEEEEEE!!!!!!!!!!!! And TEA!

5) When you hear the word exuberant, what's the first word that comes to mind?
Amy. Don't ask why.
And my niece, Sammie.
And Daisy. Our beagle.
6) What made you smile last?
Eliot Spencer.
7) What five songs would make a playlist to describe your week?
Uhhmmm.
1.) Brave- Josh Groban
2.)
The Rose
- Andre Rieue (My sisters and I learned it in harmony like that. We sound that good. *cough* I wish. I hope. I think we
could
be. :) Okay. I'm just going to stop now. LOL.
3.) Safe and Sound- Taylor Swift.
4.) Lover of the Light- Mumford and Sons
5.) I Will Wait- Mumford and Sons.

8) What's at the top of your creative 'To-Do' list?
Drawing Percy Jackson. (He's pretty awesome) Just drawing more in general. And possibly make a Doctor Who themed
doll
set.

9) The last thing you crossed off the above list was...
I drew my character for the letter game.

10) Quickly - the first movie quote from the top of your head, please!
"Who are you?"
"No one of consequence."
"I must know."
"Get used to disappointment."
*nods* "Okay."
From the Princess Bride. (But seriously, if you didn't know that..... if you didn't know that. Just go rent it. Now.

11) The best thing about January is...
Eh.....

12) The worst thing about January is...
The cold. The snow. The end.

13) What's your #1 resolution for 2013?
I didn't really make resolutions. I don't know... be braver, I guess?

14) And lastly, share a quote or verse that you've found especially inspiring lately.
PREcisely.
And now I must awa' and write about Rose and Chris. (for some reason, watching Sherlock Holmes: A Game of Shadows, really put me in a writing mood.)
Cheers, people!