I'm on day seventeen!
... ... ... ... ... ... ... Yay.
Hehe!
I feel like I started this challenge like:
And then about a week in, I was more like:
And now, I'm like, "How do I start
another
post!?"
Hehehe. I feel like that guy in Jumanji when I start a new 'challenge' post.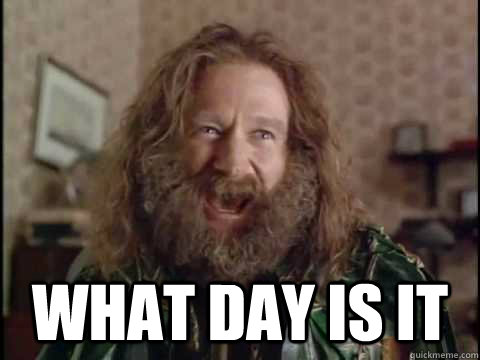 But anyway! It's day seventeen, and I need to post a song I hear often on the radio.
I
always
hear Justin Timberlake's
Mirrors.
But I'm not going to do his version, because I don't like him.
So here is Cimorelli's cover of it.
And now I'm going!