And yes, that means even the British.
We won that war.
*waves at British*
Hehehe. Okay enough.
HAPPY FOURTH OF JULY!!
Oh, say, can you see, by the dawn's early light?
Once so proudly we hailed at the twilight's last gleaming.
Who's broad stripes and bright stars, through the perilous fight...
O'er the ramparts we watched, were so gallantly streaming.
And the rocket's red glare!
The bombs bursting in air!
Gave proof through the night
that our flag was still there!
Oh, say does that star spangled banner yet wave?
O'er the Land of the Free, and the Home of the Brave.
I'm always proud of being American. I think we're awesome. I mean, yeah, there are going to be those idiots who give America a bad name. *cough certain leader cough.* But in general, America's pretty epic, and I consider myself quite lucky to be one.
But the Fourth always gets me like, "YAY 'MURICA. LAND OF THE FREE. RIGHT TO BEAR ARMS. HOME OF THE BRAVE! RA RA RA. ONE NATION UNDER GOD!
And frankly, anyone who says anything bad about my country on this day of independence is likely to get my independent fist in their subservient nose.
Today was nice. It was the first day off I've had all week, so I'm quite delighted to be home and not... at work.
Anyway, I always wear a combination of the flag's colors, because that's what I DO on the 4th. I also wore the necklace that Mahri made me. ('Cause Mahri made me a really, really awesome Winter Soldier inspired necklace. All you guys are now jealous. Mwuahaha.)
There was lots of food, and talking. We do that. Today, talk was mostly Prison Break. We do talk fandoms.
On a random note, it was my birthday a few days ago. Thanks to my brother I am now the proud owner of a pretty new phone.
LALALALALALALALALALA.
On another note, I have been working all day, every day, all week this week.... Yay, adulting.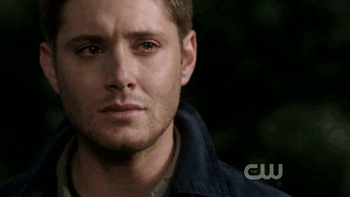 This means I've been too tired to draw.
Sadness!!
..... that's all for tonight.... because I'm tired, it's the Fourth of July, (yay, Murica!) and we're watching
Psych.
Cait, watch this after Prison Break.
God bless America!
FIGHT THE FAIRIES!
Treskie
The Frenchiest Fry