There has been a severe lack of
unique
tags in the blogosphere. But when I saw
this
over at Cat's blog,
I actually wanted
to do it! It's coolio! It's a tag in which you plan a dinner party.
But here's the awesome: The guests are all characters from your favorite books!
Isn't that so
cool?
I mean
wow!
I wouldn't have thought of that. :)
Alrighty, here are the questions.
1.) One character who likes to cook.
Rosalind, from
The Penderwicks
. She's a sweetheart, and I think it would be good for her to get out.
2. One character who has money to fund the party.
I'm going to say.....
HALE!!
Sure, maybe he's a bit of a thief.... and he
did
bungle up a con job in Barcelona.... (even though everyone agreed that the distraction monkey seemed perfectly well trained at the
time
.....) But he's funny, and I like him.
If you don't know who he is, you go to the library right now, and check out
Heist Society
.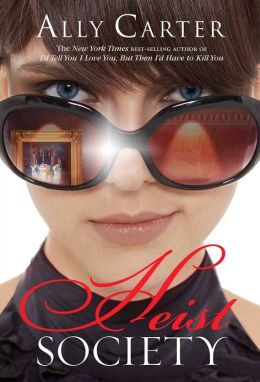 3. One character who might cause a scene.
Howl. Howl would definitely cause a scene. Either with his-- and I quote-- "dazzling smile", or his green slime... or he might turn himself into a two year old and go around lisping about his "terrible childhood."
4. One character who is funny/amusing.
Peaceable Drummond Sherwood from the
Sherwood Ring
. He's.... kind of an outlaw. He says things like, "How marvelous a thing, is the truth, properly manipulated!"
What can I say? I like an outlaw.
5. One character who is super social/popular.
Gabrielle, from Heist Society. She's pretty, blond, and extreeeemely social. She totters around in high heels and cons people. :) She grows on you.

6. One villain.
Julian Verrers, from
The Masterful Monk
. He's awful. He's.... malicious and hateful, he hates God and
kills
people!
7. One couple (doesn't have to be romantic).
James and Lark. They're adorable don't even really fall in love until the end of the book, and it's cute. They would bring a lot of banter to the table.
8. One hero/heroine.
Oh..... *Treskie mentally tries sort out all her heroes* Well.... Paul Gray, from Last Crescendo is awesome. Like brilliantly, wonderfully awesome.... I decided that when I get married, I wanted to name my son Paul, after reading that book.

9. One under-appreciated character.
Martitia Howland from
They Loved to Laugh
. (If you like
Eight Cousins
, you'll probably like this book. I personally liked it a little better, but... that's me.)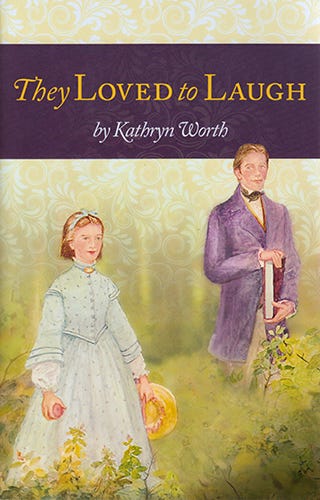 10. One character of your own choosing.
I'm going to go all fangirly here and say, either Percy Jackson, because he's friggen awesome, and I love him. And he really does get cooler in every book.
Son of Neptune
, anyone? Yeeeaah. (You know I love someone when I draw
pictures
of them....)
Or Christopher Chant in
Conrad's Fate
. He's.... hilarious.
I have a thing for hilarious people. I like them better than boring ones. Huh. weird.
Hehehe, This was fun. It was hard, but it was fun. And seriously, who wouldn't dream of having a dinner party with all their favorite book characters at it!?
If
you
do this tag, let me know! I want to check out your post.
Cheers and God bless!
~Treskie